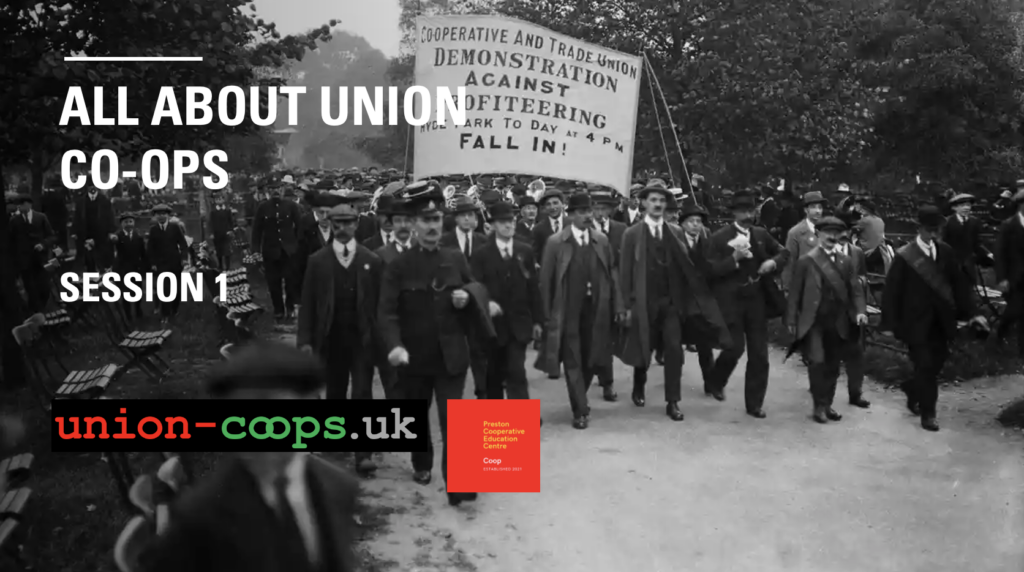 Join us online on June 26th and July 3rd at 15.30 for two online training workshops put together by our experienced and knowledgeable trainers, Anita Mangan and Cilla Ross. Each session will last for an hour and a half.
The sessions will be held on Zoom and are free of charge, although we do ask for a donation. When booking please select either free General Admission or Donation tickets, and make sure you book for both sessions as they are different. If you are making a donation then feel free to book a free General Admission ticket for the second session.
In these two sessions we will explore the shared history of the trade union and worker co-operative movements, their joint aims to create Decent Work.
We will also look at the growing movement in the UK and the USA and how it is developing and growing.
We'll also look at the practicalities of creating and developing union-coops, and share some tools with you.
Book now at:-
https://www.eventbrite.co.uk/e/all-about-union-co-ops-tickets-638180524127